ABOUT US Spider diggers service
Business specialized in mountain works with spider diggers
Today's needs lead us to work at higher altitudes and our machinery, it enables us to do, earthwork, reefing, drilling, hard-access jobs, our scope is all over the year.
Our goal
Offering solutions for works of difficult access, and high complexity, with teams adapted to the most extreme conditions.
Our machinery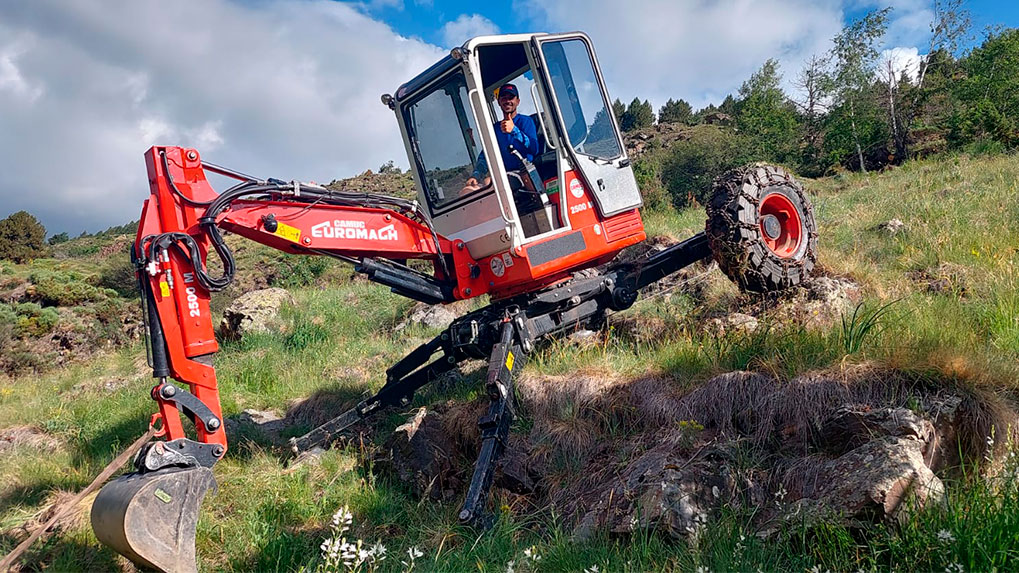 1 Menzi muck M535 13T 4x4 spider digger equipped with
Cassons for land movement (various sizes)
Cassons for races (several sizes)
Water PerforaterDÉU
Power thill oscillating
Goat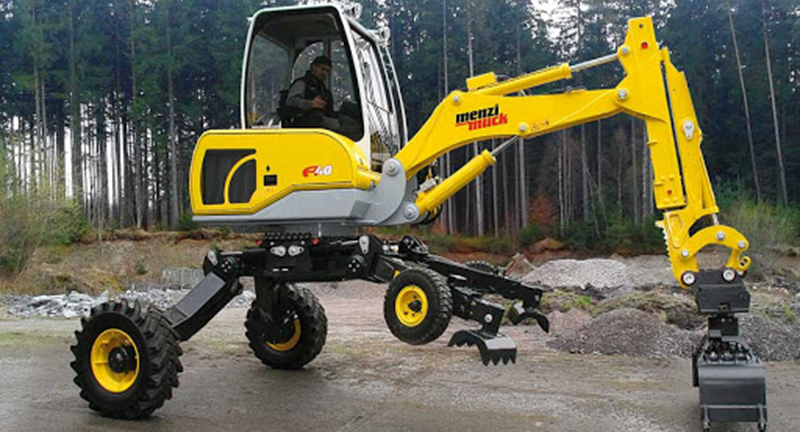 1 Menzi Muck A20 quake-flat, 3-parted helitransported with a standard helicopter equipped with
Cassons of various sizes
Water PerforaterDÉU 450 kg
Our services
We intervene for all kinds of earthworks and races, thanks to our spider diggers:
Re-profiling of ski tracks, mechanic back-ups
Manufacture of ski lift shoes
Creating paths (forest paths, mountain paths, etc.)
Excavation after a landslide
Excavation of inaccessible mountain chalets (Fronts, etc.)
Ramps and drainages
Networks like snow cannons' ditch, maintenance of shelters or mountain chalets, sanitation ditches, gates cleaning, electrical grids.
Mountain jobs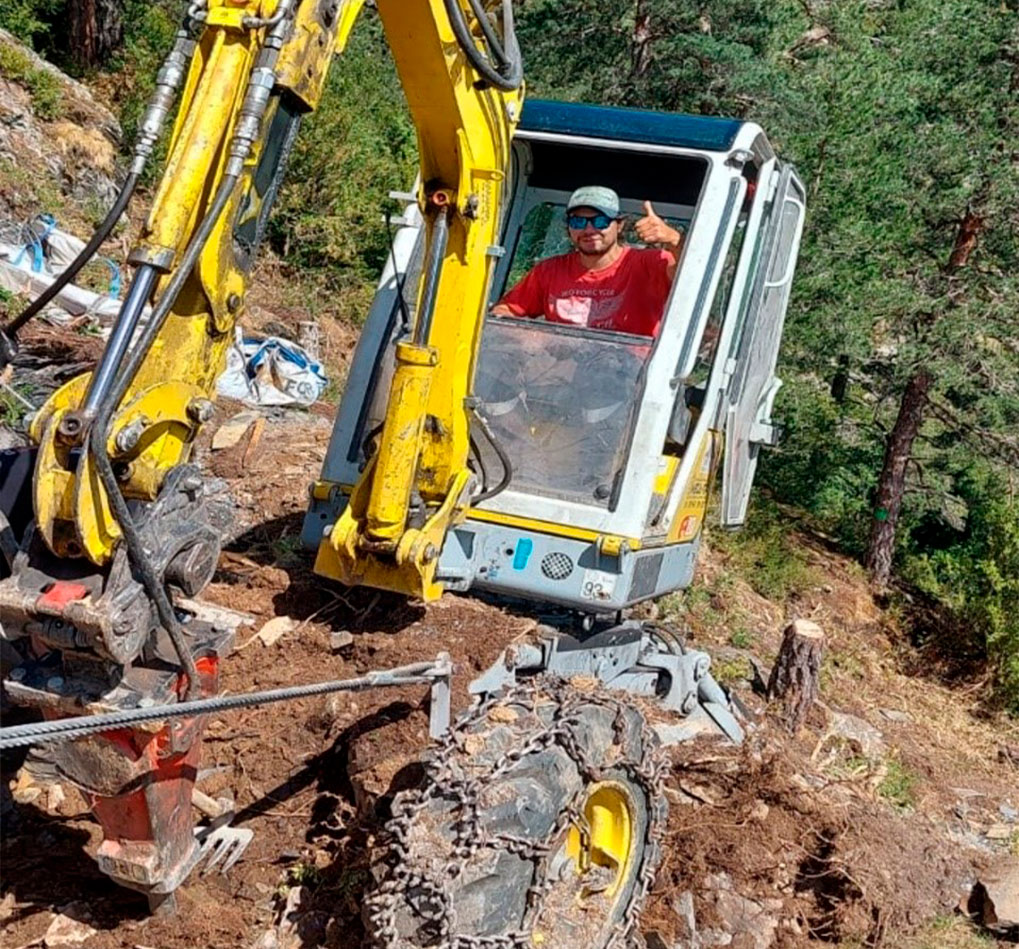 The work on the mountain requires special machinery. In general, the usual conventional equipment cannot be used, due to difficult access conditions.
In addition, the slope of the ground does not allow you to work under optimum security conditions. A special team is therefore required for this work. The only machine that can be used to work on the mountain is the "spider digger". Unlike caterpillar machines, which require the creation of access tracks, the "spider" (whose wheels are chained) can move to very high heights, even when time is difficult!
Drill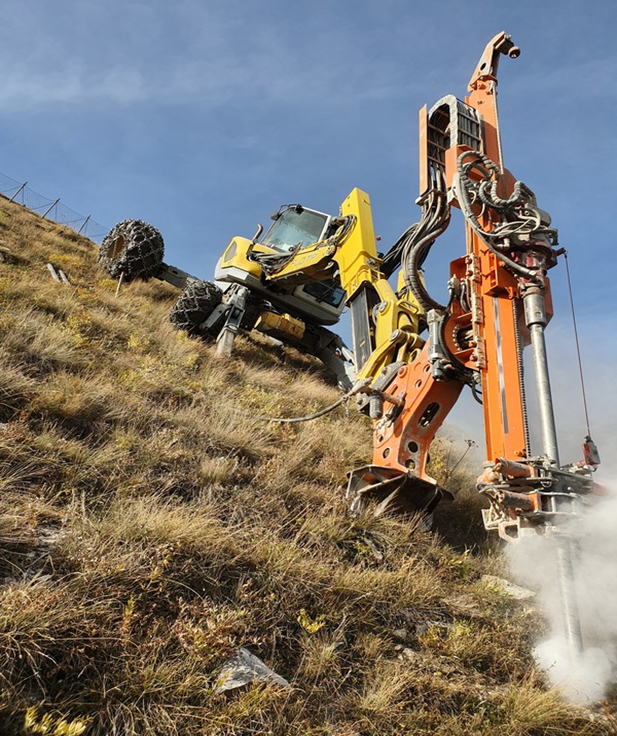 Drilling with a spider excavator
Diploma has several drilling equipment in its spider excavator M535 7 T:
CX250 Large-Prayed Mastele
These can be adapted with:

Background panel
Martell in front
ODEX Intuubado System
We can work with diameters from .25mm to .150mm.